Research
Click here for a list of research articles about chiropractic and various conditions. 
Partners in Health
We team with local community members who offer amazing services in a wide variety of fields in order to further connect our community. Click on the picture to visit their website. Please contact us if you would like to become a community partner!

Click here to learn about the best vision care in Palatine, including a non-invasive way to manage nearsightedness for children, teens, and adults. Since 2000, our optometrist, 
Dr. Gerowitz
 has been treating progressive myopia with Orthokeratology and is 
Chicagoland's leading expert in controlling progressive nearsightedness in children.
Offering people the opportunity to feel as if they are the most important person in the world… because they are! 
https://www.allaboutorthok.net/
Hart 4 Heart
combines personalized training, heart monitoring technology, and community atmosphere to help you lose weight and condition your heart.  Located in Palatine, IL.
https://hart4heart.com/
Happi Birth – Doula Services
Giving birth is a pivotal moment in time that deserves to be treated with a woman's dignity, respect, and care in mind.  This is why Happi became a doula.
Do you have questions, fears, concerns?  She's here to walk beside you every step of the way.
http://www.happibirth.com/
 .
Chris Peter with TASK Insurance
Chris began his insurance career in 2013 working for a captive carrier before moving to the independent channel in 2015. Chris currently holds his property, casualty, life and health licenses along with two professional designations CLCS (commercial lines coverage specialist) and CRIS (construction risk insurance specialist). He was named top producer in Polestar Producer program in 2017.
Solutions are tailored to manage the risks you face today and those you will face tomorrow
.
https://www.taskinsurancegroup.com/
NU-GEN Cleaning and RestorationThe Nu-Gen company is proud to provide cleaning services in the Lake in the Hills and the nearest Chicago suburbs. We have been successfully serving residents and businesses of Illinois since 2001. As one of the top water restoration companies, we are committed to offering the best customer service and fair prices to people of our community, as well as an individual approach to each case and every customer.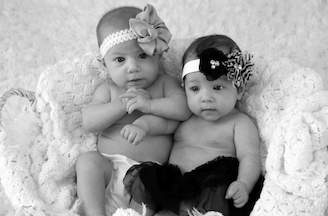 A Baby Place – In-Home Lactation Services
Heath Dvorak is here for you, from prenatal support through weaning & everything in between. Heather is an Internationally Board Certified Lactation Consultant with a degree in Applied Psychology. She is a TOTs (Tethered Oral Tissues) trained professional and has completed extensive training in supporting infants with tongue and lip ties.
Dean Teilbur – Apex Leadership

Your Fundraising solution for sports teams, schools, non-profits, and more. Since 2020 they have adapted to virtual fundraising, still with a focus on teaching children leadership and getting them active. Ridiculously effective fundraising that doesn't require your kids to become door-to-door wrapping paper salesmen.
https://apexleadershipco.com/apex-virtual/
Garces Law – Stephanie Donat
Stephanie's expertise is helping families plan for the unexpected.  Stephanie is an experienced bilingual attorney who prides herself in fighting for her clients while exceeding their expectations. Garces Law also concentrates on Estate Planning, Wills, and Trusts, Real Estate law. We also focus on civil litigation, handling matters including contract disputes, and negligence cases, and more in Cook County and the surrounding suburbs.
Dale Walenga – Health Markets
In the complex world of health insurance, having someone who works for you to find the perfect coverage is a necessity. Dale is able to customize health plans, whether for individuals, companies, families, or those entering medicare eligibility. Dale is here so you don't have to worry about insuring your coverage.